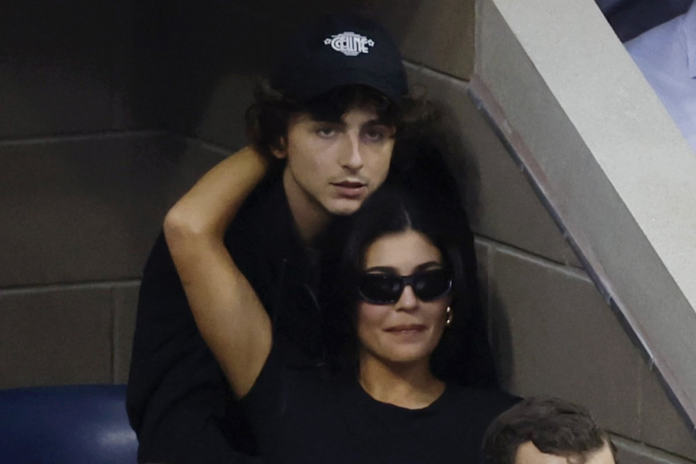 1 of 6 | Kylie Jenner and Timothée Chalamet watch Novak Djokovic of Serbia play Daniil Medvedev of Russia in the Men's Final match in Arthur Ashe Stadium at the 2023 US Open Tennis Championships at the USTA Billie Jean King National Tennis Center in New York City on Sunday. Photo by Corey Sipkin/UPI | License Photo
Sept. 11 (UPI) — TV personality Kylie Jenner and Dune actor Timothée Chalamet were photographed together during the weekend at the U.S. Open tennis match in New York. The stars were seen smiling, chatting and cuddling in a box at Arthur Ashe Stadium Sunday. Advertisement
The official U.S. Open X (formerly Twitter) account also shared a video of Jenner, 26, and Chalamet, 27, along with actresses Laverne Cox and Molly Ringwald, reacting to the action on the court for the men's singles final match between Novak Djokovic and Daniil Medvedev.