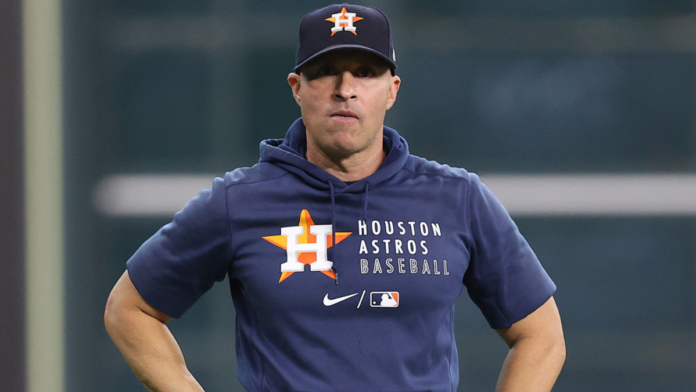 It's been a busy week on the MLB managerial hiring front. The week started with six open jobs across the league, but that number has been cut in half. Most recently, the Angels hired Ron Washington to lead their club with Shohei Ohtani's future uncertain. Washington, who previously managed the Rangers, was on the coaching staff in Atlanta for seven years.
Monday was a drama-filled day on the MLB managerial front. Three teams hired new managers in a two-hour span, including one club that did not begin the day with a vacancy. In a shocking move, the Cubs landed Craig Counsell as their new manager, signing him after he spent nine seasons in charge of the division rival Brewers. Counsell will take over for David Ross, who was fired by Chicago to make room for Counsell.
The Mets, who were considered the favorites to land Counsell, ended up hiring Carlos Mendoza. The Guardians, meanwhile, tabbed Stephen Vogt as Terry Francona's replacement.
Three MLB manager jobs remain open with the Padres, Astros and Brewers still seeking new skippers.
On the executive front, the Boston Red Sox and Chicago White Sox made executive changes in-season, firing Chaim Bloom and Rick Hahn, respectively. The Red Sox have hired former reliever Craig Breslow, while the White Sox have already named Chris Getz as Hahn's successor. Mets GM Billy Eppler stepped down after MLB reportedly opened an investigation into the Mets' use of "phantom" IL stints. The Marlins, fresh off their playoff run, have parted ways with GM Kim Ng after just three years and hired Peter Bendix from the Rays.
You can be certain that more changes are coming across the league. CBS Sports will be chronicling them all below — in both, a handy table format, as well as a team-by-team breakdown of who they've interviewed and hired. Consider this your one-stop shop for all GM and managerial news.