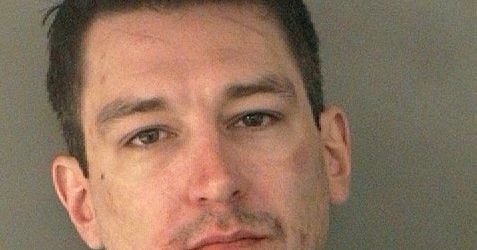 Arian Taherzadeh is seen in an Arlington County, Virginia police mugshot taken in July 2013 after he was arrested for assault and battery on a family member, a charge that he was subsequently convicted of after pleading guilty. Taherzadeh has now been charged by U.S. federal prosecutors with impersonating a federal law enforcement agent and additional weapons charges in April, 2022. Arlington County Police/Handout via REUTERS.
WASHINGTON, April 22 (Reuters) – Before Arian Taherzadeh was arrested for impersonating a U.S. law enforcement agent, he portrayed himself as a wealthy playboy who wore flashy watches, drove luxury cars and could afford sponsorships and VIP seats at Washington professional sports games.
There was only one problem with his cover story: He never paid any of his bills.
Taherzadeh and Haider Ali's April 6 arrest by the FBI led the Secret Service to place four agents on leave for allegedly accepting gifts from them, news that stunned Washington and briefly raised worries of possible national security threats. read more
Register now for FREE unlimited access to Reuters.com Register
In the years leading up to his arrest, Taherzadeh and his now-defunct companies left behind over $1 million in debt owed to car dealership financing arms, sports companies, financial institutions, former employees, county governments, apartment and office complexes, and a D.J. company, a review of court records and other documents show.
In at least 12 cases, Taherzadeh did not show up to court, leading judges to issue default judgments against him.
In a brief interview on Thursday at the front door of his father's house in Sterling, Virginia, where Taherzadeh is on house arrest awaiting trial, he did not dispute the trail of defaults shown in the court records.